If you haven't already seen, we are creating a large-scale, accumulative, participatory artwork, for young children, families and anyone who would love to join in, at Tate Britain. We are creating a space station – the art produced by participants is displayed as an installation. It'd be great if you could come along to see, we'd love some volunteer Shambushers too, if you have a bit of time to spare.
We will have various activities at a 'space camp' and people are encouraged to try different techniques by 'astronauts' and explore the Space Station. The aim is to get people involved, show them some fun art techniques and excite them about science and space. This will have toured various communities across South West London for the past few weeks, the work produced there will also be be part of the installation.
We would love people to help us on any of these days 19th, 20th and 21st of July – any time you would be able to offer for construction (19th only), workshops (helping with showing where materials are and encouraging people to join in) or being an astronaut would be wonderful and it's all pretty simple and light-hearted. Please drop us and email (shambushevents@gmail.com) and let us know you are interested and we can tell you more about what's involved and answer any questions.
We are eternally grateful for reading this and all your support over the years!
Please email shambushevents@gmail.com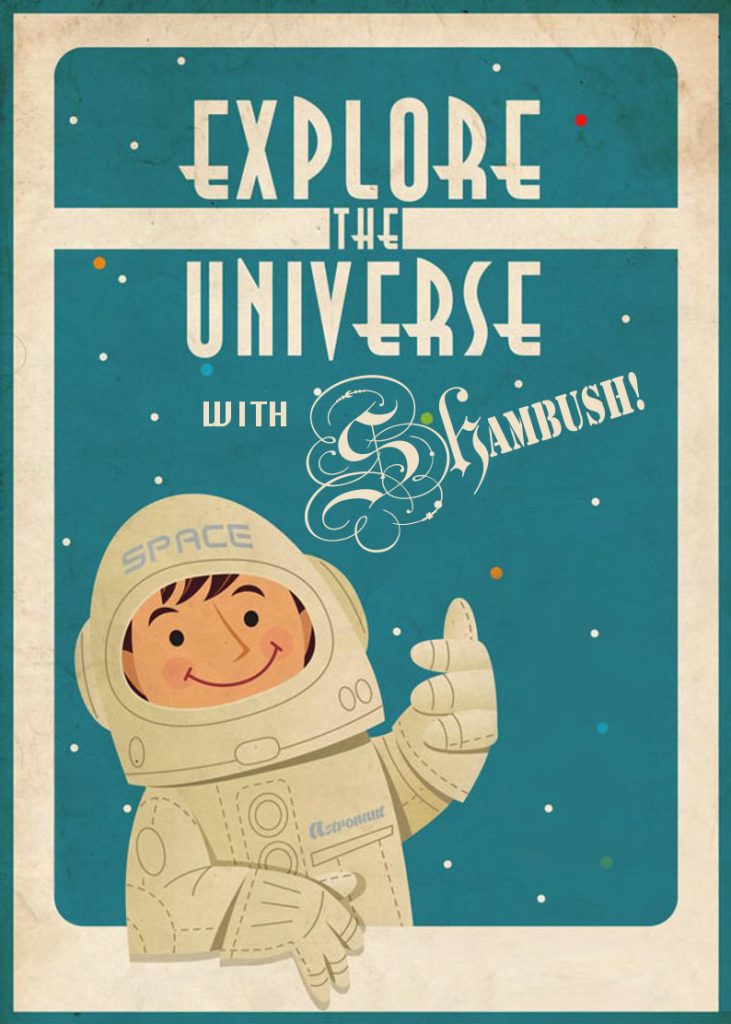 Head to outer space and volunteer with Shambush at Tate Britain!