Shambush! are proud present their latest project, Room and Board.
Ever dreamt of showing your work in the Tate? Well now you can… We're over the moon that our latest project with SouthWestFest will take the work of Shambush! and everyone who joins in to be shown at the Tate Britain…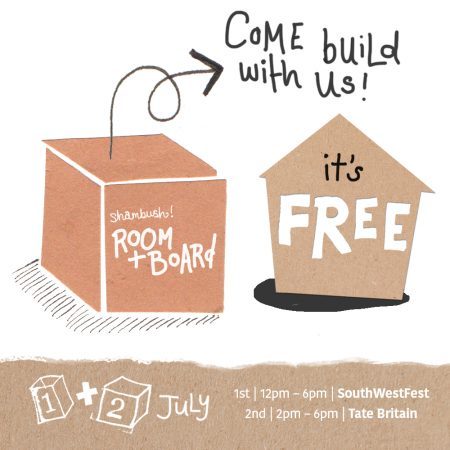 Taking box forts to a whole new level,  join Shambush in building a hope-filled, flamboyant, welcoming, oversized house of card.  As you know, we love doing things en masse and making things big, so take part in helping us make our giant box house! Enjoy the opportunity to get hands on with the building process and decorate your own box brick.
Unlike some, we want our walls to show off good things about humanity and welcome everyone, so come decorate a box with a few kind words about something or someone you love, a welcoming message to those who may feel alienated, a story about your community, something you'd wish for or would like to do make the world a happier place…
Decorate your recycled box at on Saturday 1st July at SouthWestFest and see them brought together, in a great display of considerate construction on Sunday 2nd July at Tate Britain! That's right, the TATE BRITAIN!
If you want to donate food or useful items on the day, in a pre-decorated box we will be collecting for Refugee Kitchen and local homeless charity The Passage (full list of items required below)
Take part on Saturday 1st July, 12pm – 16pm at SouthWestFest's main Festival Day and decorate a box
Then Sunday 2nd July, 2 – 4pm at the  Duffield Room – Clore Gallery – Tate Britain and see the building and finished house.
Items we are collecting for Refugee Community Kitchen and The Passage

Refugee Community Kitchen
It's useful for them to have items in bulk, so if you are able to provide a few of any of these items, that would be amazing:
– Olive oil
– Sea salt
– Spices
– Basmati Rice (not long grain)
The Passage
Here's a more varied list items and are also very much in in need of sleeping bags
– tinned tuna/sardines/mackerel
– tinned hot dogs
– tinned soups (meat and veg)
– tinned casseroles/stews
– tinned fruit
– tinned vegetables
– peanut butter
– oats
– tea
– coffee
– feminine hygiene products
– razors – mens and womens
– shaving foam
SouthWestFest is Westminster's largest community festival, a two-week long, open access arts and well-being multi-venue event that takes place in June of each year. Under the directorship of  Joanna Hedges, The festival features the famous Pimlico Proms and Festival day in St. George's Square which attract an audience of around 10,000 each year. In 2016 the festival hosted over 57 events including co-produced events with WICKED the Musical, the Royal Court and Tate Britain.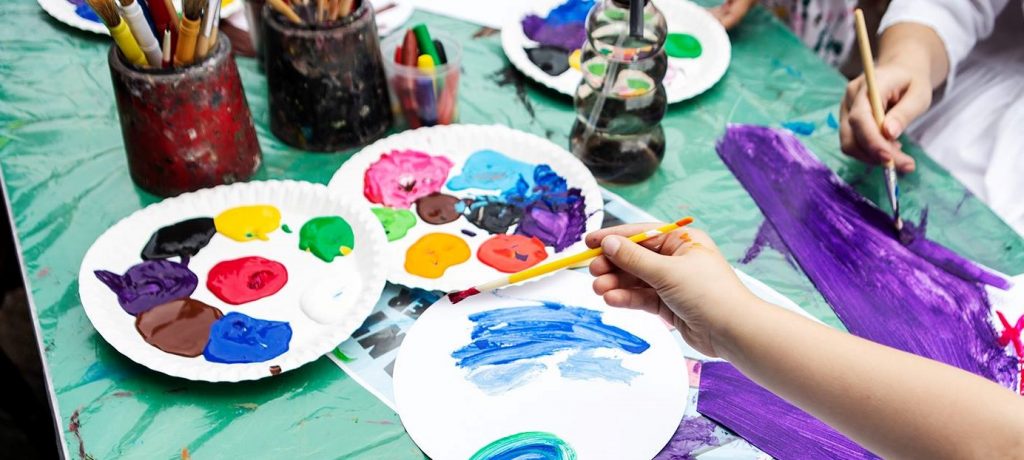 Room & Board at SouthWestFest & Tate Britain